Proper gun placement is essential in protecting our family's lives. CoJo Safety Products can give you more options. Only you know where the right spots are for fast, convenient, safe access in your home. Think. Have a plan. Talk to your family about what to do, and how to handle a break-in situation. Be more prepared than your assailant and always use safe and sensible gun placement practices when children are present. The best means of protection from a accidental shooting is education. Please teach your family gun safety at a young age, the more you are familiar with a situation, the less likely for a situation, it's only too late after the situation! CoJo Safety Products can be used in homes, offices, camps, and under any roof you need protection for yourself and your family.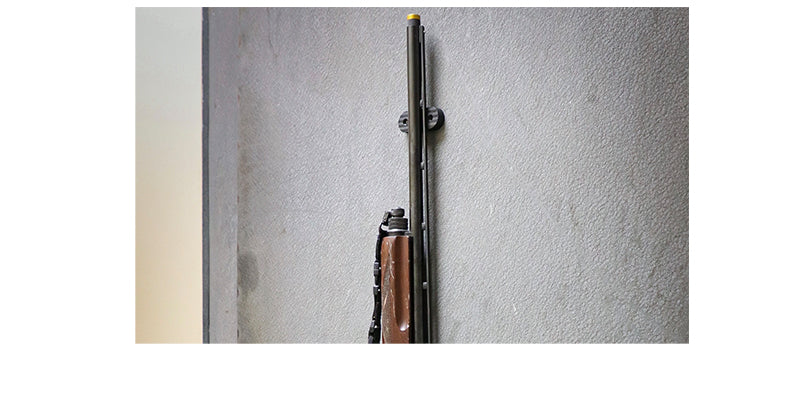 In the Home
Products like the CoJo Gun Magnet, Gun Gripper, and Gun Assperatus allow many ways that you can mount your firearm in your home. The CoJo Gun Gripper is magnetic on front and back, and can suspend a riot shotgun horizontally above a closet door, or suspend a shotgun vertically on a safe, as pictured here.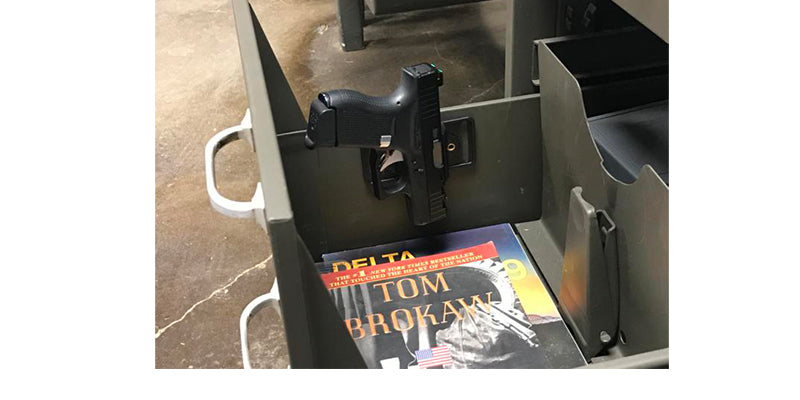 It is important to keep safety the first priority, whether it's under your desk, on the side of the filing cabinet, or inside the computer stand, be prepared when a situation arises. These products and your firearm can be the difference between life and death for you and your co-workers.